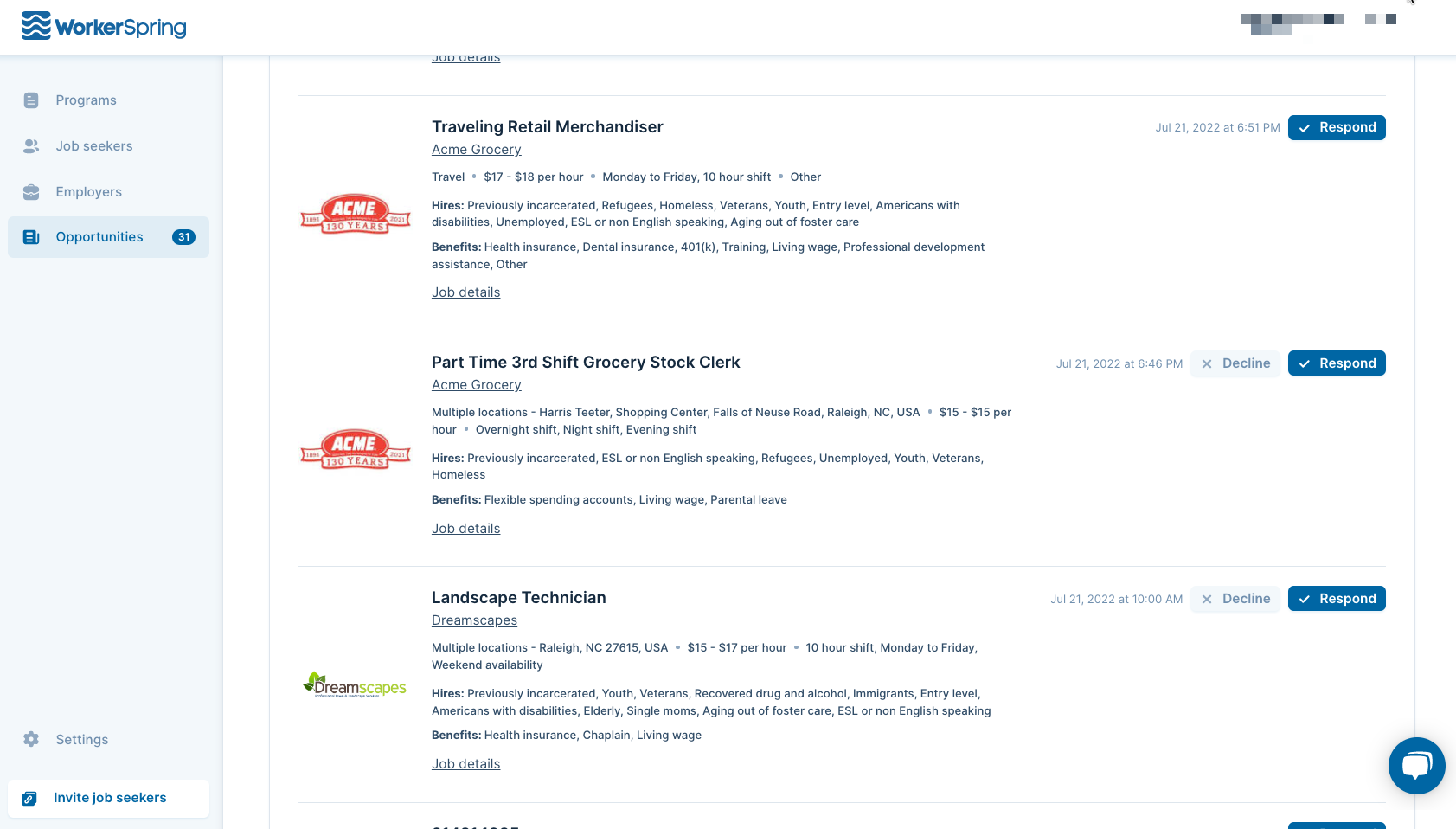 The Jobs Portal has been released on the WorkerSpring recruiting platform. Now employers can post jo...
We launched the first version of our application!! We will be adding community based organizations o...
We will launch the WorkerSpring platform in April. Our first version will help employers connect wit...
Sign up for the WorkerSpring Newsletter!